Leadership Team
Rosie McDavid, MSW
Rosie McDavid is the Program Manager for the Ole Miss First Scholarship program. She is a 1983 graduate of the University of Mississippi, and received her Master's Degree in Social Work from the University of Alabama in 1985.
While in Oxford, she has been involved in a variety of settings providing mentoring to youth and young adults including the Leap Frog tutoring program, the Episcopal Church at Ole Miss and the Ole Miss Women's Council Scholarship Program, prior to joining the staff of Ole Miss First. As the Program Manager, her duties include mentoring students, coordinating student dinners and volunteer opportunities, supervising office staff, serving as a liaison between students and donors and representing Ole Miss First in the larger community.
---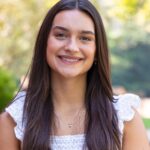 Anna Vredingburgh
Graduate Assistant
Anna is a first-year graduate student in the communication sciences and disorders master's degree program studying to become a speech-language pathologist. She is originally from Gulfport, Mississippi. She earned her Business Administration and Speech Language-Pathology degrees at Mississippi State University. Anna is excited to enjoy Oxford and to learn from and with the Ole Miss First community!
---

Sarah Morgan Johnson
Graduate Assistant
Sarah Morgan is a second-year graduate student in the Southern Studies program. She is originally from Birmingham, Alabama. She earned her bachelor's degree in English at Mississippi State University. Sarah Morgan has so enjoyed her time in Oxford, and she is honored to take part in the Ole Miss First community for a second year.
---

Jonathan Hvozdovic
Development Associate
A 2019 graduate of the University of Mississippi, Jonathan received his Bachelor of Arts in sport and recreation administration with a minor in general business. After attending Ole Miss, he went on to intern with Ticket and Fan Services for the Philadelphia Eagles. After his time in Philadelphia, Pennsylvania, Jonathan moved to Baton Rouge, Louisiana, to work as a graduate assistant in Academic Affairs (football) at Louisiana State University. He received a Master of Science in sport management in 2021 and a Master of Business Administration with a specialization in finance in 2023 from LSU. Jonathan is originally from Bristol, Connecticut, but is now proud to call Oxford home.